Detailed Astrology chart with all details like predictions , solutions etc with 1 Hour councelling and consultation session
Regular price
Rs. 999.00
Sale price
Rs. 499.00
Unit price
per
Sale
Sold out
Details About Session

Once your booking is confirmed we will mail you a form to get your details needed for making your Astrological chart which will be kept absolutely confidential

We will have our session as time selected by you , session will be of 1 Hour in which all your questions and doubts will be answered and you will get predictions about you with solutions for problems ( If any ) , you will get session link through your Email

After session you will provided with detailed notes of your chart
Jyotisha is the Sanskrit word for what is called Vedic Astrology in the west. Jyoti means light, and Jyotisha is the study of the lights in the sky as well as the light within. 
Destiny vs. free will
Our future is determined by two things, according to the Vedas: destiny and free will. 
Destiny refers to the various situations we encounter in life, while free will is how we react to them through thought and action. How we react creates further karma, which then determines the future set of situations we will be destined to face
Ultimately, it's about helping us in our spiritual development to achieve the final goal of this life and understand the purpose. 
By studying our horoscopes, we can better comprehend what energies are affecting us, and how we can best respond to those energies, often with spiritual practices like chanting or ritual worship, to help us in our spiritual growth.
All Veda and Vedangas are learnt directly from a Guru and Guru-Sisya Parampara is most sacred. In Jyotish most , lineages descend from Maharishi Parasara, the author of Brihat Parasara Hora Shastra, the compendium on Vedic Astrology
About the Astrologer!
Dr Apurva tyagi goyal
She is born and brought up in india traditional family with modern outline where she was always encouraged to follow her own instinct and choose her life path .
She completed her graduation in dentistry in 2010 and postgraduation in public health in 2014. Since then is a practicing as dentist . 
She began her studies in vedic jyotish at a tender age by reading various books by herself, later decided to passionately learn this divine science and received the depth of Jyotish only found among those who have been trained in the ancient traditional way of the parampara.
Her Jyotish Guru comes from a traditional family of astrologers from Bira Balabhadrapur Sasan village of Puri, Orissa, who trace their lineage back to Shri Achyuta Das (Sri Achyutananda).
Know she is in  serving krishna conciouness ,Helping people to align their lives with universe and find the missing peace in their life's. She has devoted herself completely to Jyotisha, she has indepth of the ancient knowledge with the ability to communicate it to the modern mind.
She uses Brihat Parasara Hora Shastra, Jaimini Upadesa Sutras, Brihat Jataka and Saravali as the foundations of Jyotisha and teaches from various other Jyotish.
Share
View full details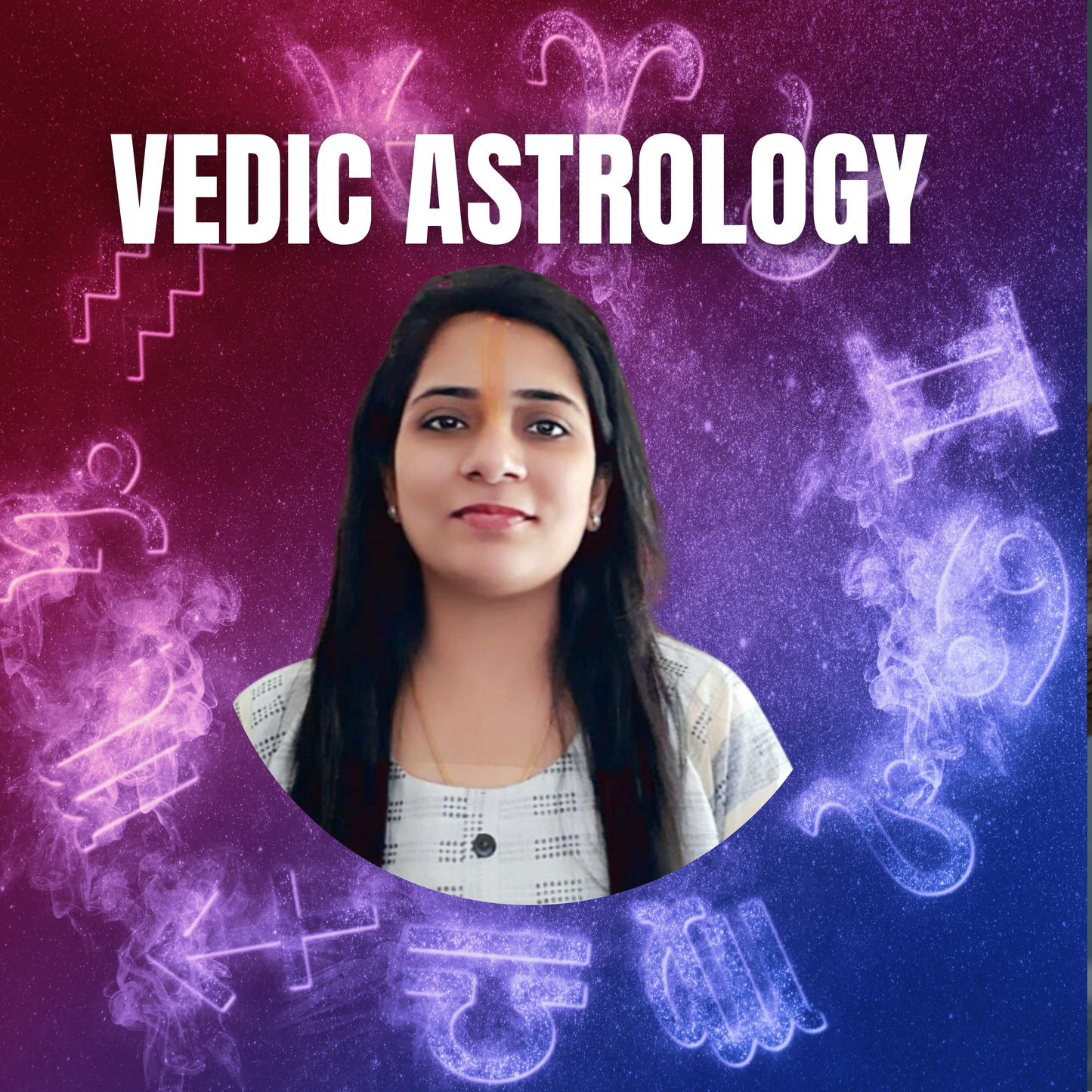 Hare Krishna
Very helpful and solution oriented session with Mataji. It was like a discussion where she focused on helping me address my concerns and was willing to go in depth and answer any doubts I had. Thankful to her for sharing her knowledgeable.
Hare Krishna
I had a great helpful session with Mataji it was worthwhile where I felt comfortable while clarifying all my doubts. Hare Krishna
Perfect session
I appreciate how mataji had clarified my doubts and guided during the session, If one is confused and going to take some tough decision i think they should consult mataji without any other thought
Mata ji Mata ji you are best🥰🥰🥰😍😍😍😍🥰🥰
Mata ji thanku soooooo much 🙏🙏🙏🙏🙏🙏🙏🙏🙏🙏🙏🙏🙏
Very Nice
This is is my first astrology consultation. Mata Ji was very nice towards me, she explained the causes of my problems and offered solutions. Hare Krishna
If they read my books,they will be benefited.There is no doubt about it.
Get them now !